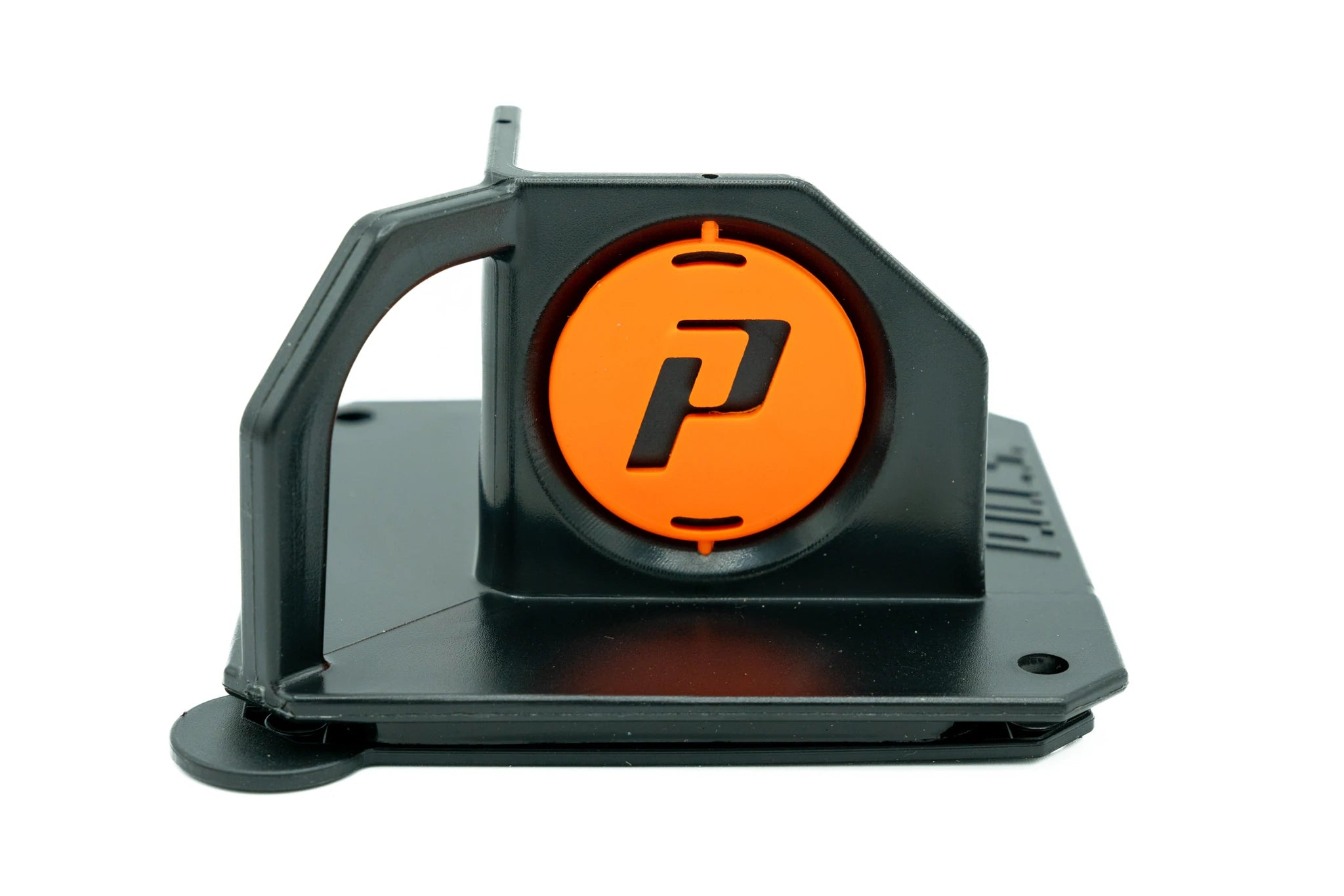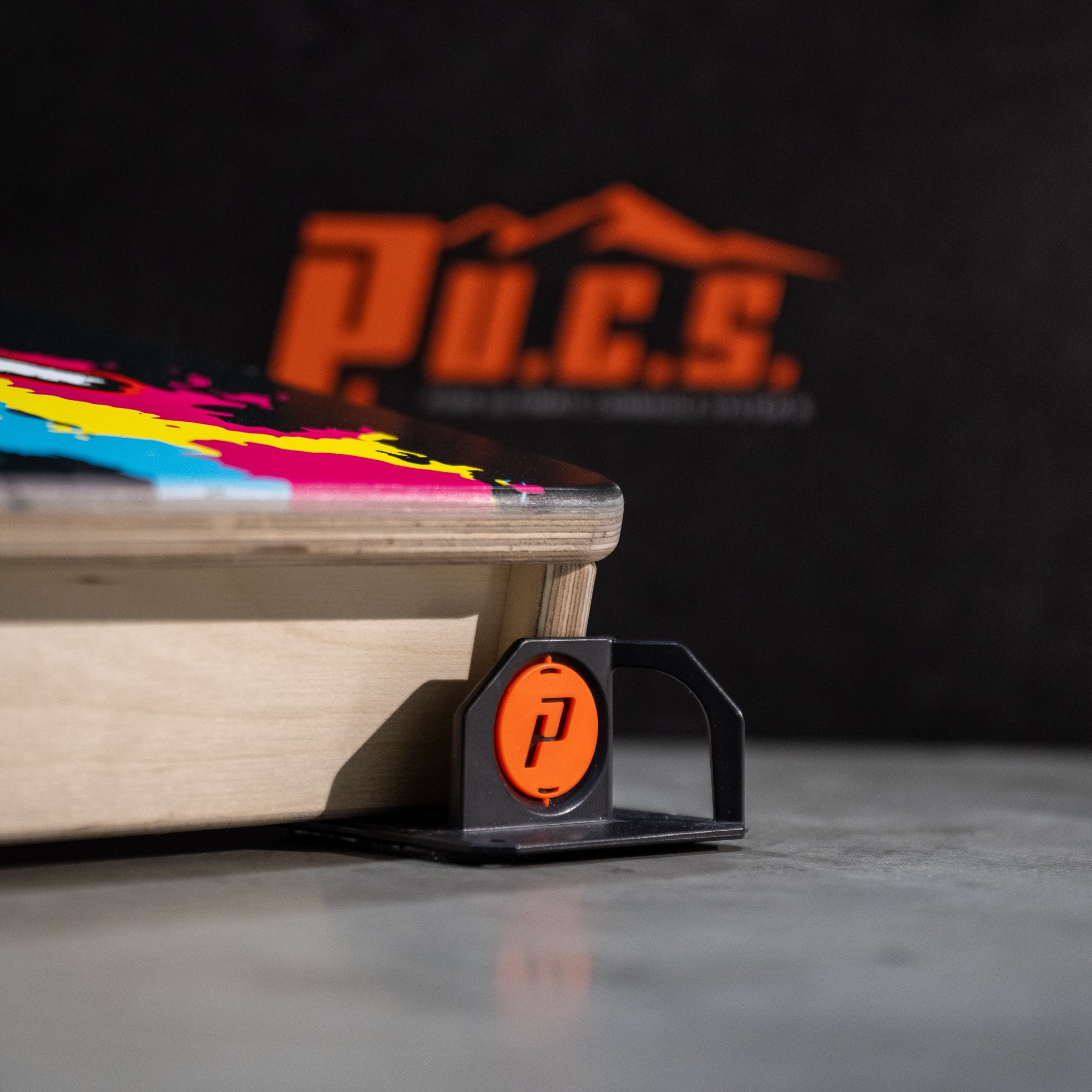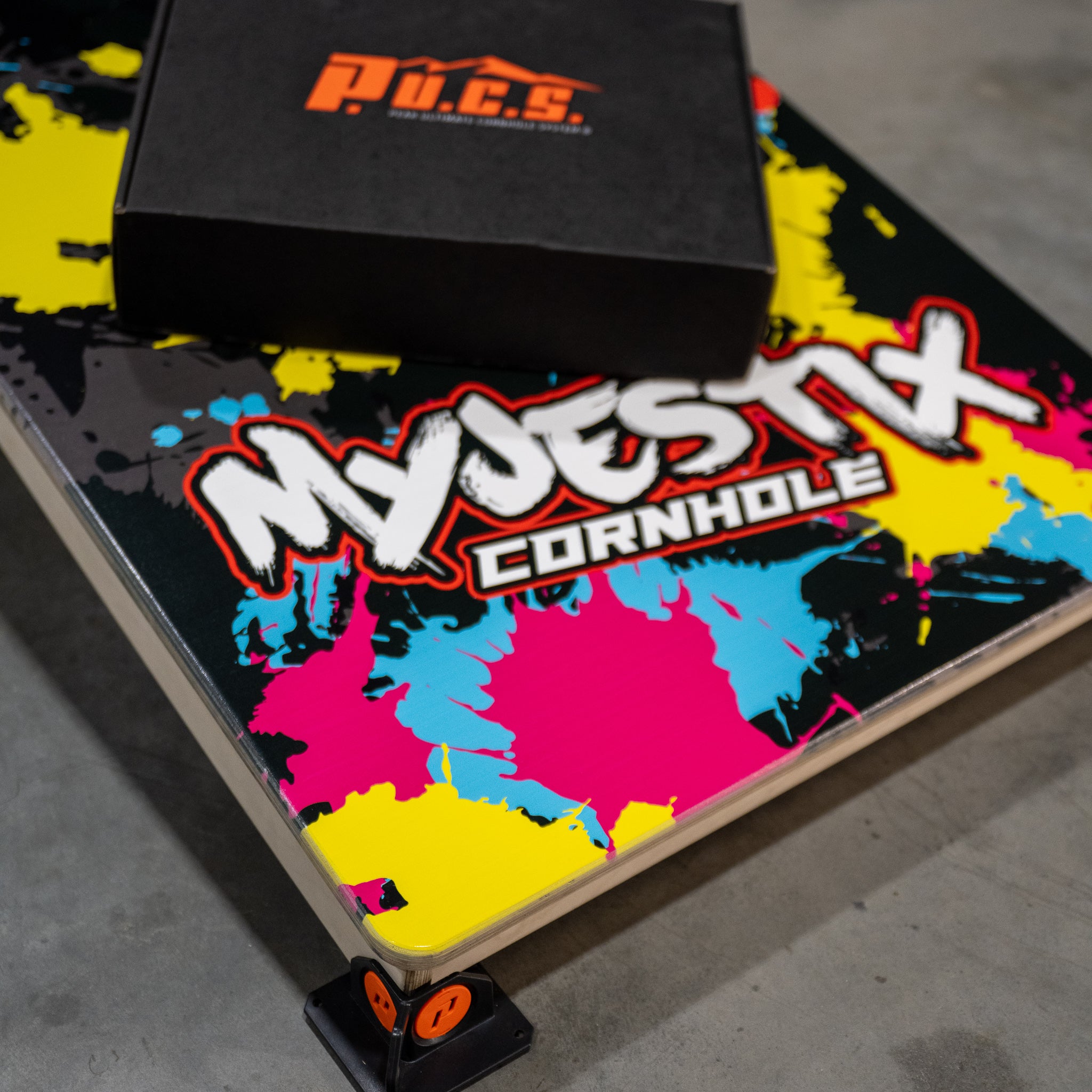 PUCS Sleeve
---
Package includes 8 PUCS with pad covers
PUCS, is a revolutionary cornhole board stabilizing, leveling and surface protection system. PUCS are designed to keep your cornhole boards in place during game play. The Peak Ultimate Cornhole System was designed to stop your boards so you don't have to stop your game! PUCS ensures your board will be in the right place every shot, every game, every time!

PUCS instructions, click Here!

This product has no reviews yet.